Maybe you're one of those people who hates to hear the word "exercise". I know I used to be that way.
Exercise, for a lot of people, is something they do or don't do because it's good for you. Kind of like going to the dentist and for those yearly exams.
Of course there are people who love to exercise; who just seem to enjoy living an active life. And even if you're one of those people, you know how hard it can be to work that into your day.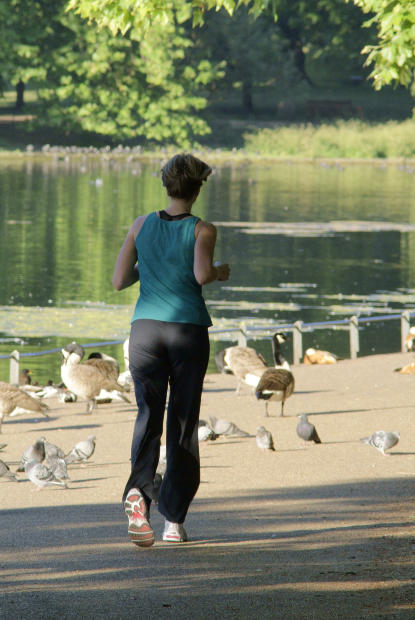 A few months ago I noticed that I was losing weight. Not much; maybe a half pound or a pound per week. The only difference in my lifestyle was that i was more active - although not by choice.
The weight loss motivated me to do more - make better food choices and move more. I started by parking farther away from the door of the store when I went shopping and trying to fit a walk into my day.
Somehow along the way I turned into one of those people who enjoy an active life. I'm still not as active as most of those people, but I walk a lot more now. I joined a gym, added running to my walks, and last month I did my first ever 5K and loved it.
Why am I telling you all this? Why do you care?
Because for years I've been saying that exercise improves ADHD symptoms and urging you to put more into your life while I've basically been sitting on the couch.
In addition to feeling really good about myself and losing weight, I've also noticed that my mind is clearer, I am more focused and goal oriented and I'm more productive.
And remember, I don't take medication for my ADHD.
If you're looking for a way to better manage your ADHD symptoms, please try exercising. The results are amazing.
Oh and just so you know - it doesn't have to be every day or even a lot. Just begin. Or as Nike says, "Just Do It".