Pork roast and ADHD?
Really?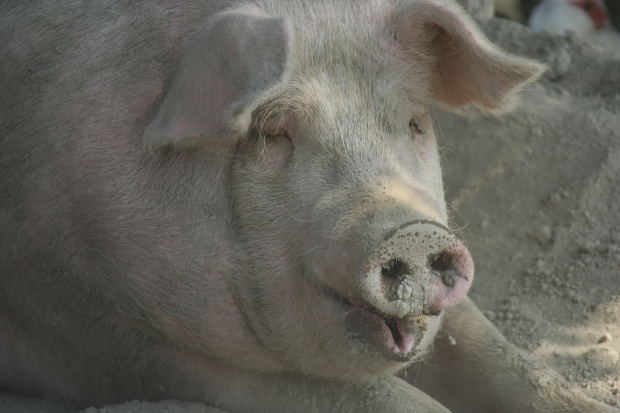 Yes, really.
You know that I am all about eating a healthy diet because it's good for you, your brain and your body, and your ADHD.
Feeding your brain and your body healthy food helps them function at an optimal rate. Add in some essential nutrients, vitamins, and minerals, and you really can make a big difference in the way you think and feel.
So why pork roast?
Well, pork tenderloin was on sale a couple of weeks ago so I bought one and then did two genius things with it. Genius meaning I made two very tasty meals in not much time that are also good for your brain and your ADHD.
Pork tenderloin is a lean protein, which makes it a preferred cut of meat. Protein is essential for your brain to work at it's best. It helps you think more clearly and focus.
Pork also contains two essential supplemental ingredients that work to help manage hyperactivity: zinc and magnesium.
I served brown rice and a green vegetable with both meals, which upped the fiber in the meals, and the health factor.
Best of all - they took very little time - cause time is something I have very little of lately. You too?
Want the recipes? Here they are. Warning: I never measure anything, meaning there will be no amounts here, just ingredients. I really don't think you can mess it up.
Meal #1 - Pork tenderloin in the crock pot

Be sure to use one of those crock pot liners so you have no clean up.
Put your pork tenderloin in the crock pot. (Or is it a slow cooker now?)
Add a few cloves of crushed garlic or garlic powder. I wouldn't use garlic salt because there is soy sauce in this. I didn't add any additional salt at all.
Cover the top of the tenderloin with brown sugar.
Now add some balsamic vinegar and soy sauce. Cook on low until it's done.
I served mine with brown rice and a salad. Oh, and the brown rice was the frozen kind. Just microwave for a few minutes and you have rice. No pan, no mess, hardly any time.
Meal #2 - Pork fried rice

Microwave a bag of brown rice.
Shred the leftover pork.
Heat the pork in a frying pan or wok if you have one. Add a couple of eggs and scramble into the mixture. Stir in the brown rice when it's done and add some green onions and soy sauce.
I served mine with broccoli slaw.
There you go - two easy, quick, good for all of you including your ADHD meals. Even my dad didn't complain and he's worse than a kid when it comes to picky eating.