So the last time we talked about my quest to find the perfect planner, I mentioned that I had challenged myself to make the perfect one with just stuff I had around the house.
I have at least 3 or 4 planner binders, tons of spiral notebooks, and a couple of bound journals all waiting to be used.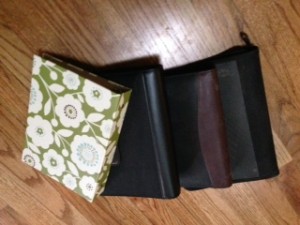 I had paper and dividers.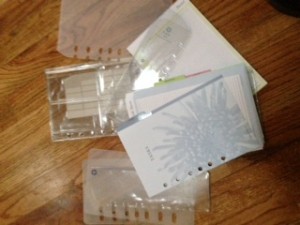 I tried and tried.
The binders didn't work because they were too bulky.
I tried several spiral notebooks, but none had enough paper for me. Plus the paper was a little thin and there were no dividers or ways to add things. Plus I hate those undated calendars that you have to fill it with the month and date.
I ended up sort of buying and making my new planner. So far it's working, but it needs adjustments.
I went to Staples and bought the Martha Stewart disc bound planner.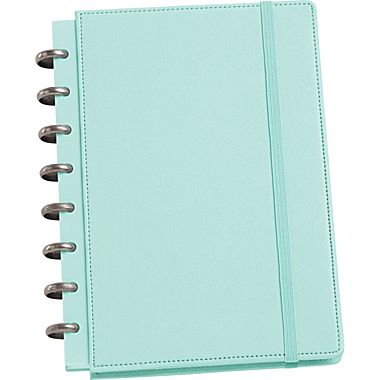 I wanted to get the calendar, too, but they were out. It does come with lined paper and a plastic divider, but I bought extra dividers cause I knew I would need them.
I also bought some heavier paper (32 lb, maybe?) to print out my planner pages and a special punch to punch the holes in the paper. I dropped some cash, I gotta tell you.
Then I went to the Polka Dot Posie and ordered a digital version of her planner sized for my binder.
She isn't kidding when she says it a project to put together, but worth it. I printed the entire thing - cause I didn't know how to do anything else - even though all I wanted were the months.
Then I cut them in half with my paper cutter, punched them, and put them in.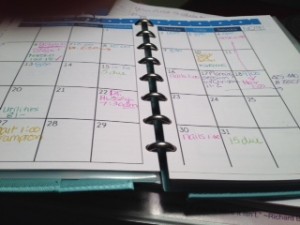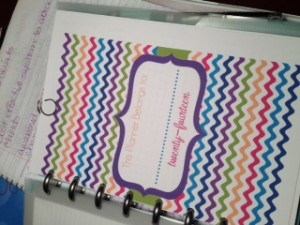 There are a couple of cool things about this planner. It's disc bound, which means that pages go in and out very easily. Those look like binder rings, but they are solid discs. The paper is punched in a way so that you can just pull a page out and then press it in somewhere else.
The other cool thing is that the discs come in two sizes. If you need more space, you just buy the new discs and use the same planner. Pretty cool.
So far it's working for me, but it needs more.
Right now behind my monthly pages are just lined sheets. I use them for ideas for ADD Moms, my new coaching business, and my writing for Answers.com.
I am on the lookout for another printable for menus and grocery lists now.
So far this is working for me. What are you using this year for your planner?